Available Now – Premium List for SNKC FAST Cat Trials June 17 & 18, 2023 in the Upcoming Events tab.
Looking to learn about dog shows, volunteer at our AKC show August 17 – 20, 2023. Lots of different jobs available, we will train. Sign up at the link below:
https://docs.google.com/spreadsheets/d/1PBsQh1agOEZgqGoPUY5aWvT-3f0XxiyrAX9F59xtgSs/edit?usp=sharing
Now Available Premium list for August 25-27, 2023 Agility Trial in Chenango Valley State Park. Check out our Upcoming Events page for the link.
2023 Club Officers
President: Rhonda West
1st Vice-President: Karen Dennis
2nd Vice-President: Karen Cole
Treasurer: Sara Reiter
Corresponding Secretary: Ellen Baggerman
Recording Secretary: Kara Swartwood
Directors: Sue Tong, Cheryl Mondorf and Susan Lewis
AKC Delegate: Laura Trainor
Susque-Nango Kennel Club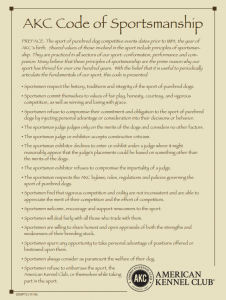 SNKC is a Member Club of the American Kennel Club www.akc.org
---
Buy a Better Dog from a
Reputable Breeder
Contact Sally Fionte at sharpei@stny.rr.com