AKC FIT DOG CLASS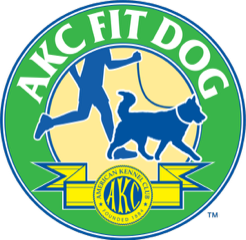 This 6 week course is designed to teach healthy dogs foundation skills for a fun fitness program and earn titles too!!
Classes begin Thursday January 19, 2023
11:00 at Nordic Myst Dog Training Center, Endwell
Please contact Sandy @bkinthesaddle@yahoo.com for details
Congratulations to Kara Swartwood

,
recipient of the 2022 AKC Good Sportsmanship Award!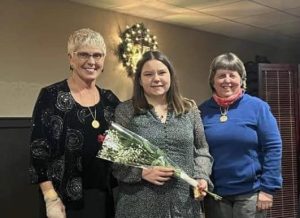 Congratulations Jennifer Grimm, Susque-Nango Kennel Club's Lifetime Membership!

Many years ago, Jennifer and her husband, Jim, taught classes at Otsiningo  Park which resulted in attracting many new members to SNKC. Since Jim's passing, Jennifer joined the club and "hit the ground running."
-Teaching upper level obedience classes and providing steward training
-Chief steward at the July Obedience/Rally trials for 12 yrs.
-Offered HIT (High in Trial) trophies each year
-Volunteered for hospitality at the Hickories
-Volunteered as assistant scribe at the August agility trials several years
– Volunteered at the AKC Temperament tests and Farm Dog Certification tests
– Recipient of the AKC Good Sportsmanship award.
Jennifer is a well-known trainer and competitor in the Northeast showing both Goldens and Shelties to higher levels. It is our honor to award Lifetime Member Status to Jenn.   Congratulations!
Nancy Stockdale receives the 2021 Sportsmanship Award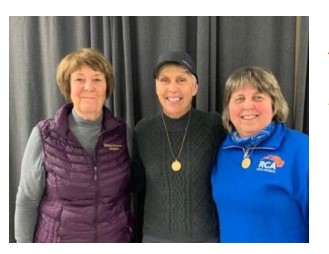 Nancy is a long-time club member who is always open, friendly and
supportive. She participates and has titled her dogs in multiple sports including agility, obedience, rally, conformation, field work and now dock diving. Nancy can always be counted on to volunteer and assist in all aspects of club work, whether it's providing snacks for the meeting, cleaning a building, or assisting at a trial.
Nancy is there and is the first to volunteer. Her kindness extends outside of the club where she has been observed providing hot coffee to parking attendants working outside during rain and sleet at the Thanksgiving Cluster! Kindness is her middle name. Always handy with a smile, friendly words or a hug, Nancy is the epitome of what a good sportsperson should be. We are proud that she is a member of this club and extend our congratulations and thanks for everything she does!